Create an account
or
By clicking the "Register" button, you accept the terms
user agreement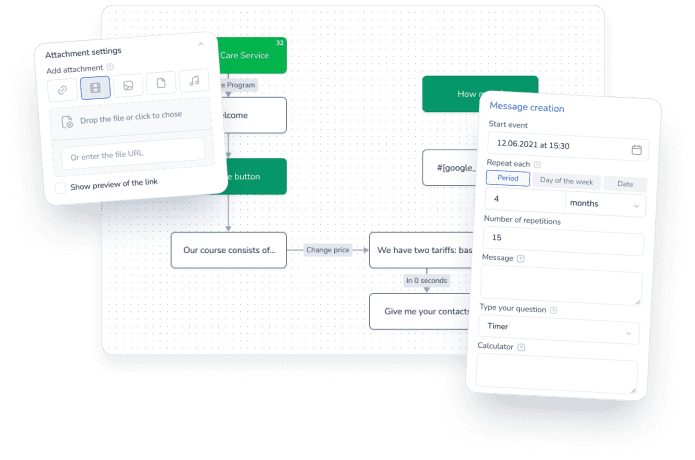 Workflow
with different scenarios
Create a bot for any messenger for your unique tasks.
Personalize your communication with your customers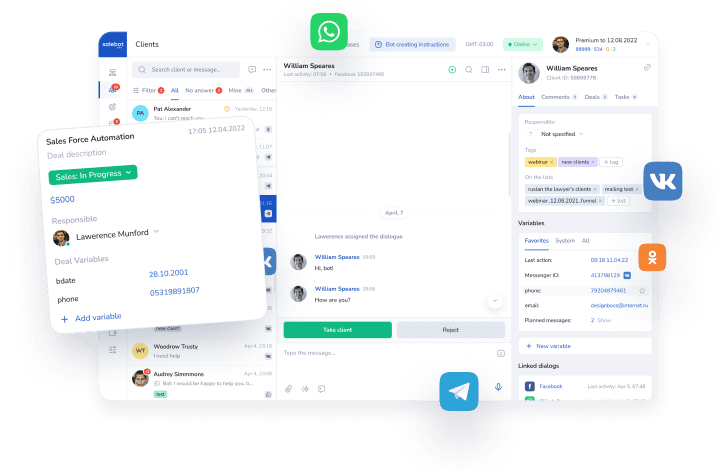 One window for all chats
Dialogues from all messengers in a single window. Work with customer cards and send attachments.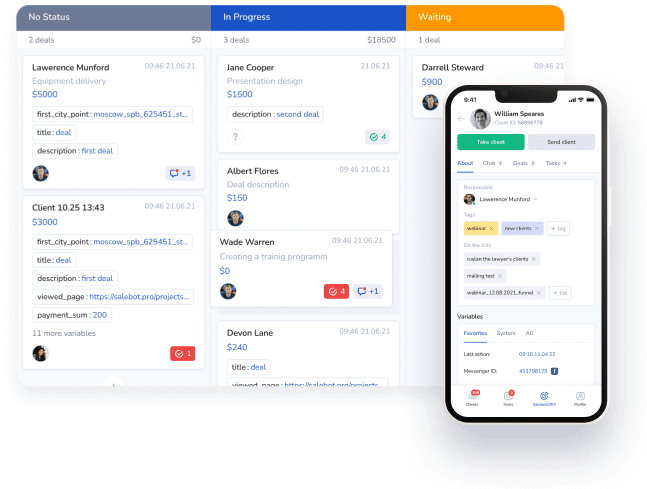 SalebotCRM for customer service
Organize your sales team in a functional CRM without extra costs and additional integrations.